BONGMUSA MTHEMBU, ARTHUR FORD RUNNER
Credit: Gallo Images | Copyright: Gallo Images
Join the ARTHUR FORD Running Club community by signing up today!
Welcome to the ARTHUR FORD Running Club!
Please note that we are not a training club with dedicated sports grounds. Instead, our club provides a platform for individual runners to train on their own accounts and enter races where they can meet up with other ARTHUR FORD runners. We aim to create a community of like-minded runners who share a passion for running and support each other along the way.
As a member of the ARTHUR FORD Running Club, you will have the opportunity to connect with other runners of all levels, whether you're a seasoned athlete or just starting out. We do not host events or challenges, however we have dedicated runners who hold training camps from time to time. For more information on this follow Bongmusa Mthembu on Instagram or WhatsApp us at 0647516122.
So, if you're looking to join a community of runners, ARTHUR FORD Running Club welcomes you to become a part of our group and hopefully we meet up along the way at some awesome races.
We hope to see you soon on the road!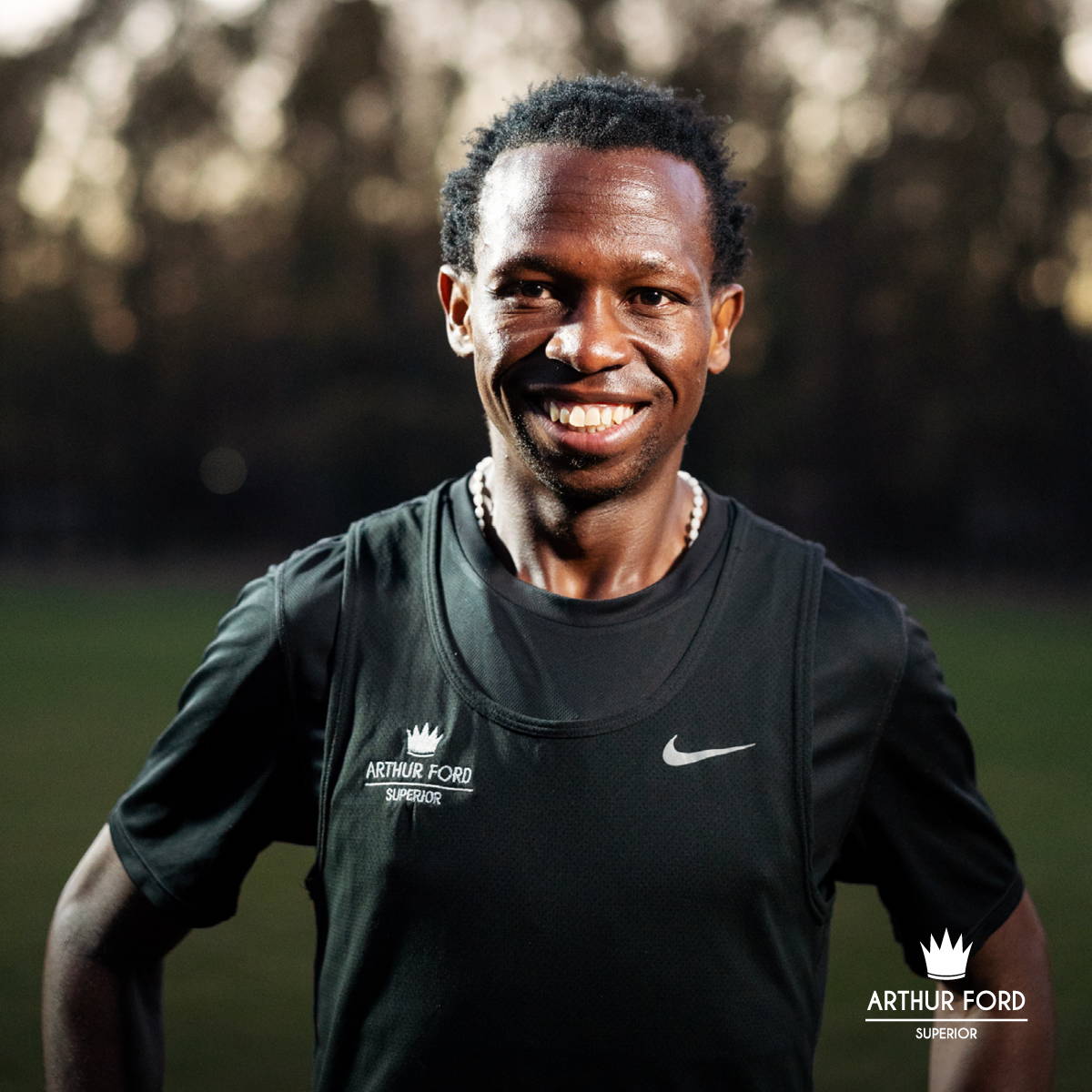 Meet Bongmusa Mthembu, an elite runner from the ARTHUR FORD Running Club, known for his outstanding achievements in the Comrades Marathon, an annual ultra-marathon between Durban and Pietermaritzburg. With three victories to his name in 2014, 2017, and 2018, he has also won eight gold medals and consistently finished in the top 10 from 2009 to 2022.
In addition to his success at the Comrades Marathon, Mthembu added another accolade to his name in 2019 by winning Gold at the 56 km Two Oceans Marathon in Cape Town, further cementing his status as a top-class long-distance runner.
Join Bongmusa Mthembu and other elite athletes at the ARTHUR FORD Running Club and take your running to the next level!